Home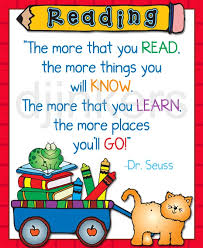 I am so excited to be teaching Reading Recovery/Title1 at Cave Hill School this year!
I am a graduate from the University of Maine, and have a Master's Degree from Lesley University.
My favorite activities include playing tennis, sailing, biking and skiing with my family and friends and of course Reading!!!
My goal is to encourage a love for reading for each student at Cave Hill School.
There is no such thing as a child who hates to read; there are only children who have not found the right book.
—Frank Serafini
Reading to your child every day and having your child read to you is fun and so important
to being successful in school!!
Stay tuned to reading tips to help your child be confident and successful at reading!
Recent Posts

Read To Me Challenge February 2nd-March 2nd
Cave Hill School is very excited to participate in the
Maine Department of Education's Read to Me Challenge!!!
When: February 2nd-March 2nd
The Read to ME Challenge will kick off with the First Lady completing a reading episode with a group of children which will be broadcast via Twitter @mdoeNews and Facebook at https://www.facebook.com/Maine-Department-of-Education-1121155571257922. In her broadcast, she will nominate all other Mainers to complete the challenge.
How can you participate in the challenge?
Read to and/or have a child/children read to you for at least 15 minutes.

Read an engaging book, nursery rhymes, non fiction book, a favorite book from your childhood, or poetry.

Capture a photograph or short video (15-30 seconds) of yourself reading to the child.

Send a photo of yourself reading to a child into school (to Mrs. Jordan or Mrs. Green) to add to our Read to Me School Bulletin Board

Use

#ReadtoME

or

#ReadaloudME

to post the photo or video on social media with your challenge to others to read aloud 15 minutes to a child or children they know. Use the tag option to nominate others to complete the challenge.